How Pairs Many Is Too Many?
This is a serious question for sneaker lovers. How many pairs is too many pairs? Wait, is that a serious question?
There is NEVER too many pairs.
But seriously, let's be rational. Where DO we draw the line? I'm a bit compulsive myself. I can't even lie or pretend like I'm not. I currently own 400+ shoes but "only have 2 feet" as I'm constantly reminded. Now as someone who's been on the scene for years, I learned early that the first rule of sneaker collecting is:
"One to rock, and one to stock."
What happens when we really fall in love with a particular style? We saw what happened to me the 25th anniversary of the Reebok Instapump Fury.
In one year, I bought 15 different colors of ONE style shoe. There is no other logical reason other than I just had to have them all. How could I not buy them? It was my favorite shoe that year!
I'm bringing this up now because it's March so now we're getting ready to celebrate everything Nike Air Max. What better way to celebrate Air Max than with a "Infrared" colorway.
I'm trying to change my compulsive ways but man it's hard! Nike is bringing out a Flyknit version of the Air Max 90 "Infrared", and they are SO pretty.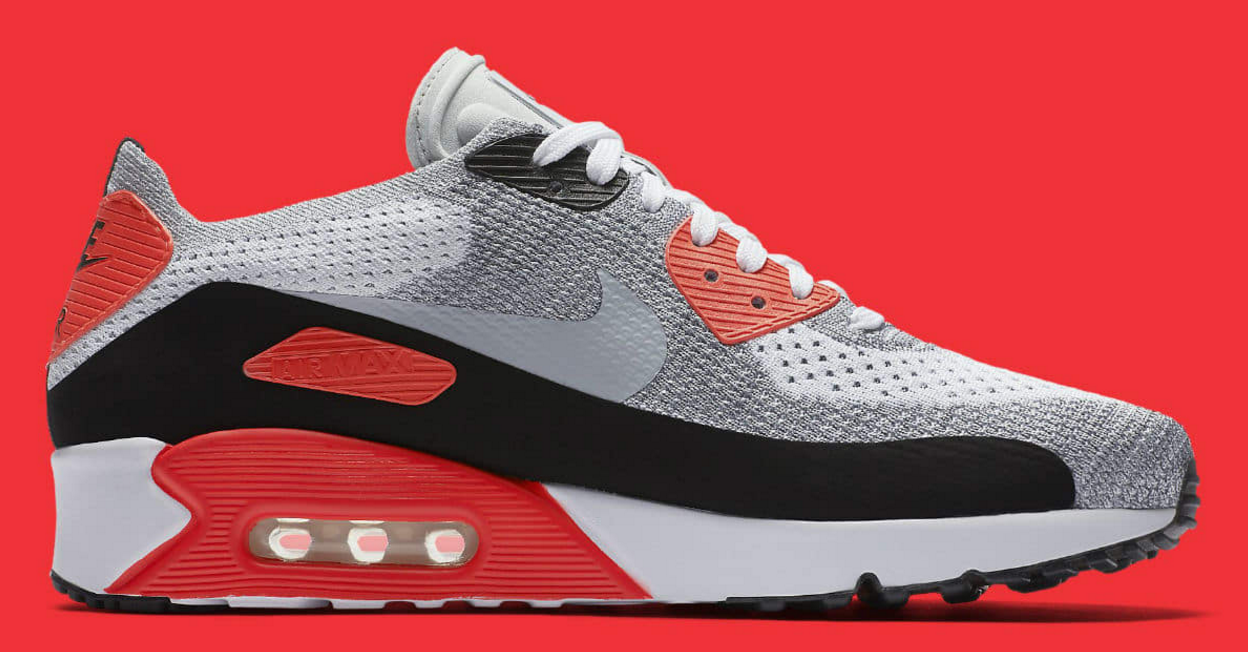 I was looking at my closet and I've bought at least 6 other versions of this style and colorway. DO I REALLY NEED THIS ONE? Part of me is yelling, "HELL YEAH" and the other half is saying, "GROW UP JEN!". Which do you agree with?